Meetings with bhaktas
April 2023
Gurudev always appears at the heartfelt call of a true devotee. The journey of the saint is not easy, but it is beautiful, and many devotees are eager for blessings and darshan.
Vishwaguruji visited Khatu Ashram and the nearby village of Hari Vasani, birthplace of Sri Mahaprabhuji, where he presented Mahant Ganesh Puri Goswami with the recently published Golden Jubilee book.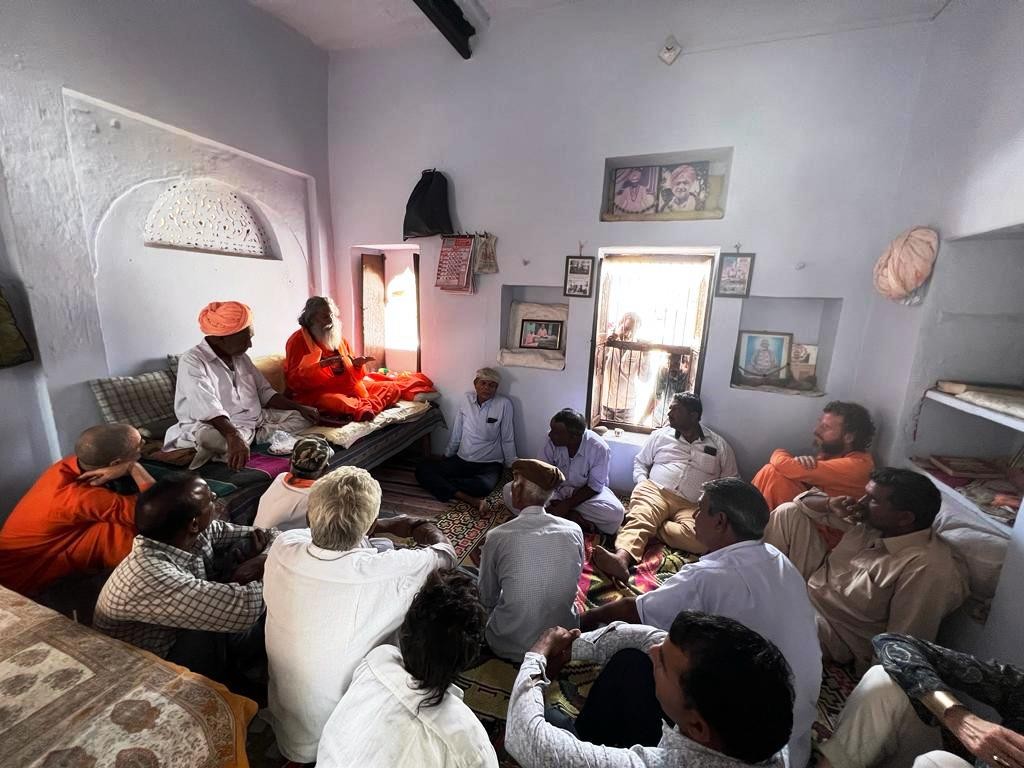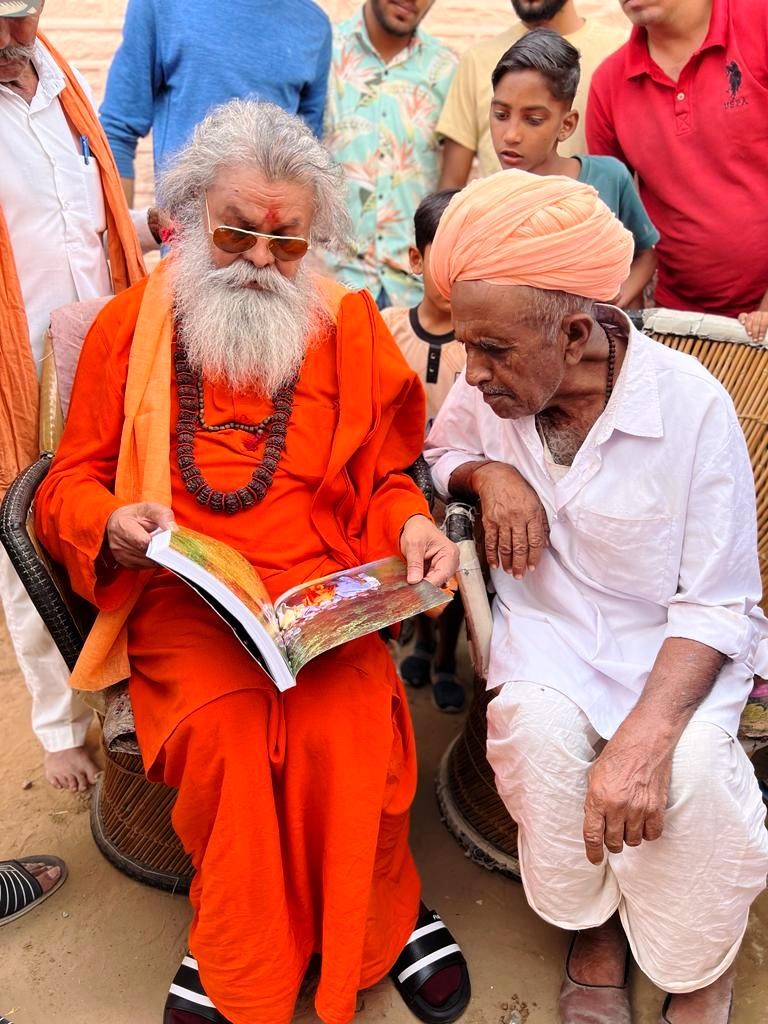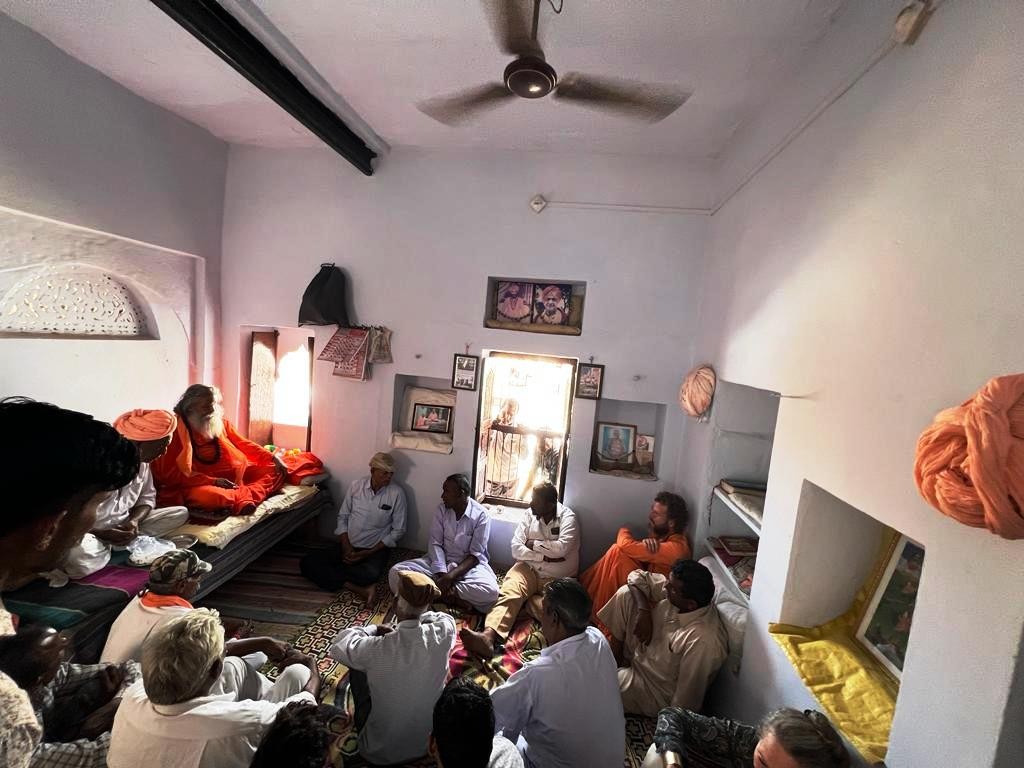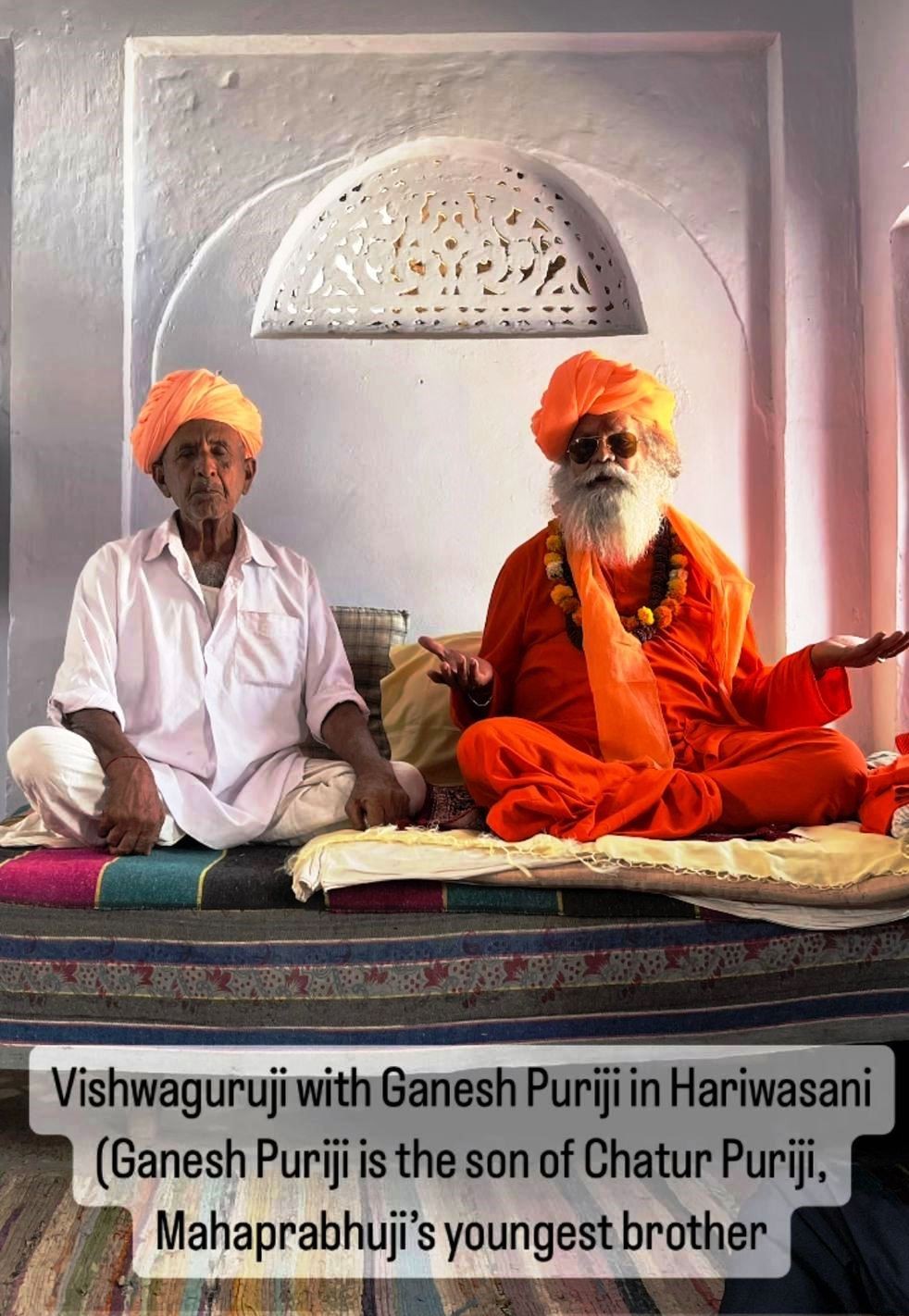 Many of Holy Guruji's devotees also welcomed Vishwaguruji with great happiness in Banar village, on the way to Jodhpur.
It is the same wherever a saint goes, just like when the monsoon arrives after a long drought – everyone is happy!